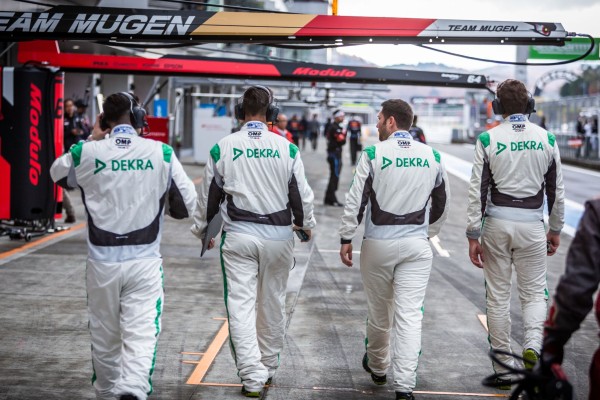 Decades of commitment with main focus on increasing active and passive security.
Safety in motorsports
DEKRA is committed to safety in motorsports and inspects all types of racing cars on behalf of the Deutscher Motor Sport Bund e. V. (DMSB).
In addition to its role as the "official technical partner" of the DTM and DTM Trophy, DEKRA is also a longterm series partner of various racing formats, including DTM, DTM Trophy and DTM Classic, ADAC GT Masters, ADAC GT4 Germany, ADAC Formula 4 and ADAC TCR Germany. The DEKRA motorsport commitment is completed by the partnership with the ADAC TotalEnergies 24h-Race Nürburgring.
Another innovative DEKRA involvement in motorsport concerns the planned HYRAZE League. The world's first automobile racing series to rely on green hydrogen as an energy carrier is scheduled to start in 2023.
In addition to the series cooperations, DEKRA has been relying on the partnership with brand ambassador Stefan Mücke and his team Mücke Motorsport for more than 20 years. In 2020, the DEKRA family received another addition: as "Official Partner" of David Schumacher, DEKRA supports an upcoming young driver.
More aboutDEKRA in motorsports: