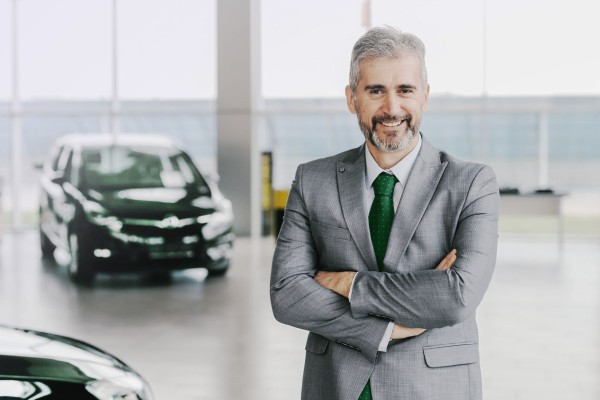 Integrating digitalization and e-mobility – building a competitive business
Rental and Leasing
Excellence for asset assessment and handling – beyond mere compliance
With over four decades of experience in the automotive sector, DEKRA provides a wide range of services focused on ensuring safety, reducing liability, minimizing risk and maximizing performance for a more profitable business. We are your trusted and valued global partner working to ensure a safe, secure and sustainable world.
Whether supporting you with effective management strategies, helping you implement processes and systems or assisting you to ease end-of-term procedures and develop successful remarketing solutions, our services are tailored according to your individual needs and circumstance. We are happy to serve you with A-Z solutions from a single source at anytime, anywhere in the world.
Transforming services to support the new automotive value chain
Companies leading the way for the rental and leasing of passenger and logistics vehicles are creating demand for a new value chain for next-generation mobility. Today's customers expect more flexibility and technical options when choosing and financing a vehicle. Made up of suppliers, manufacturers, dealers, maintenance and repair professionals and customer service professionals, the automotive value chain is radically changing to include flexible services designed to safely accommodate connected, autonomous and electric vehicles for short-term rental or long-term leasing circumstances.
Although recent years have been uniquely challenging due to unexpected global events and stringent CO2 emission targets, the industry has repositioned itself taking a new path toward autonomous, connected and electric vehicles. Trends continue to prioritize increased investment in the electric vehicle segment, with major manufacturers adjusting business models to produce, rent, lease or sell e-vehicles at scale.
Digital solutions now play a critical role in enhancing the vehicle purchase journey and streamlining the customer experience as well as expanding and maintaining sustainability strategies and systems. As a result, the industry is seeing increased investment in digital solutions as well as online sales tools and customer services.
Partners throughout the entire automotive value chain must adhere to strict regulations as well as diverse fiscal and environmental policies that affect both business and investment. While focused on establishing brands and driving business, the industry must also adapt innovative strategies and digital capacities designed to minimize risk, optimize customer service and maximize performance in order to succeed in competitive world markets. A key player on the global stage, DEKRA provides state-of-the-art services specifically developed to nurture the robust transformation of the international automotive value chain.
Why DEKRA?
Focusing on safety at home, at work, and on the road, DEKRA is your global partner providing comprehensive services designed to ensure a safe, secure and sustainable world. The company employs more than 45,000 specialists worldwide focused on increasing safety in all areas of life, including process safety consulting and testing, industrial inspection, and product certification. DEKRA operates in over 60 countries delivering a safer world through consulting, inspections, testing, certification, auditing, and training.
Featured Solutions & Services
Our experts leverage proven strategies and proprietary tools to create tailored programs that meet your goals. From planning to aftersales, DEKRA will guide you through each step as we assess your needs, develop an action plan, and implement your solution.