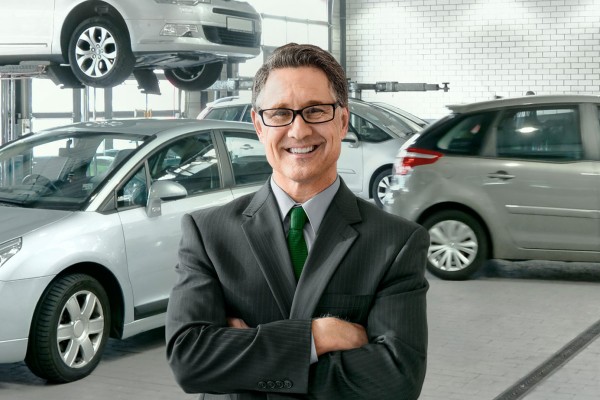 Quality Service and Excellent Customer Experience
Strategies to effectively manage and grow my business
Automotive Trade and Repair Shops
Expanding business through customer experience
The automotive industry relies on dealers selling and servicing new and used cars as well as independent repair shops to generate vehicle and spare part sales while providing excellent customer service. As dealers welcome customers on our premises to view, test-drive and purchase an automobile, aftersales care and repair shops play an important part in efforts aimed at boosting customer satisfaction to encourage customer loyalty and increase brand value.
While new and pre-owned distribution networks rely on traditional sales strategies and methods conducted at well-kept facilities housing large inventories, maintenance departments and independent repair shops provide on-site services requiring state-ofthe-art equipment as well as diagnostic and technical skills. Both face challenges in safeguarding assets, developing efficient management systems, implementing effective marketing strategies, promoting incentives and adding more online services.
Aiming to offset revenue losses and maintain margins in spite of new mobility and digital retailing concepts, dealers must also comply with stringent environmental regulations and efficiently manage the upfront investment needed to keep up with advances in technology. A complete service portfolio must go beyond compliance, providing practical solutions that integrate multiple capabilities. Over-arching services support innovative and digitalized supply and distribution channels to create value and ensure the optimum customer experience.
Support services for strong and effective solutions
DEKRA supports dealers and aftersales care providers with services designed to help them increase performance, develop solutions to optimize sales strategies and services, streamline processes, strengthen management systems, create a loyal customer base and grow their business.
Why DEKRA?
Focusing on safety at home, at work, and on the road, DEKRA is your global partner providing comprehensive services designed to ensure a safe, secure and sustainable world. The company employs more than 45,000 specialists worldwide focused on increasing safety in all areas of life, including process safety consulting and testing, industrial inspection, and product certification. DEKRA operates in over 60 countries delivering a safer world through consulting, inspections, testing, certification, auditing, and training.
Featured Solutions & Services
Our experts leverage proven strategies and proprietary tools to create tailored programs that meet your goals. From planing to aftermarket, DEKRA will guide you through each step as we assess your needs, develop an action plan, and implement your solution.