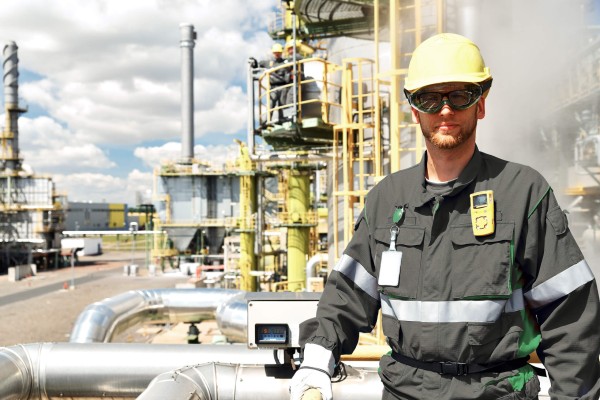 Supporting the chemical and pharmaceutical value chain
Chemical and Pharmaceutical
Safety excellence from development to distribution – beyond mere compliance
With decades of experience as a trusted partner to the chemical and pharmaceutical industry, DEKRA provides a wide range of tailored services focused on supporting innovation, increasing profitability, reducing risk and ensuring safety throughout the highly regulated sector.
Whether conducting Dust Hazard Analysis (DHA) and Process Hazard Analysis (PHA), testing hazardous materials, or certifying medical devices, we tailor each solution to meet your development, manufacturing and regulatory needs. We are happy to serve you with effective and reliable comprehensive services from a single source at any time, anywhere in the world.
Sustaining a safe, compliant value chain in chemicals and pharmaceuticals
From research and development to manufacturing and logistics, companies operating in the chemical and pharmaceutical space are obliged to adhere to the highest quality, safety and sustainability standards while facing enormous challenges in managing risk, protecting data and retaining credentialed staff as well as overseeing complex supply chains and distribution channels. Made up of innovative scientists, responsible manufacturers and trusted supply and service providers, this critical sector is charged with reacting to evolving global events and circumstances while maintaining progress to support a strong natural environment and a healthy world populace.
Why DEKRA?
Focusing on safety at home, at work, and on the road, DEKRA is your global partner providing comprehensive services designed to ensure a safe, secure and sustainable world. The company employs more than 45,000 specialists worldwide focused on increasing safety in all areas of life, including process safety consulting and testing, industrial inspection, and product certification. DEKRA operates in over 60 countries delivering a safer world through consulting, inspections, testing, certification, auditing, and training.
Featured Solutions & Services
Our experts leverage proven strategies and proprietary tools to create tailored programs that meet your goals. From production to aftermarket, DEKRA will guide you through each step as we assess your needs, develop an action plan, and implement your solution.