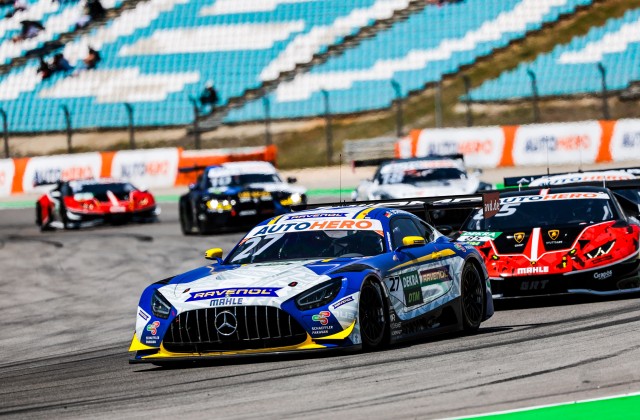 On the fast lane as a young driver
DEKRA and David Schumacher: Strong partners in the DTM
The DTM is one of the most competitive racing series in the world and is the goal of many young racers. Since 2022, David Schumacher has been a junior driver in the DTM and is not taking this step alone: DEKRA is supporting the German as an "Official Partner." What began in 2020 in the FIA Formula 3 will continue in touring car sports this year – DEKRA and David Schumacher are teaming up in the DTM.
"I am happy to take this next step with a strong partner," says David Schumacher. "DEKRA stands for safety – on the racetrack and in road traffic. The partnership is also based on the fact that DEKRA has already supported my father Ralf and my uncle Michael in their racing careers. I'm all the more happy about that."
Just as the DEKRA logo decorated the driver's cap of Michael Schumacher from 1991 and later also the racing equipment of Ralf Schumacher, the lettering of the renowned expert organization has been on David Schumacher's driver's cap since 2020 and on his race clothing since 2022. This means that both DEKRA as well as the Schumacher racing family have come full circle.
Moreover, David Schumacher made his racing debut in the 2018 season, in the ADAC Formula 4 in Germany, which was supported by DEKRA as a partner. There, as the best newcomer, he immediately made people sit up and take notice. In 2020 and 2021, David Schumacher drove in FIA Formula 3 as part of the FIA Formula 1 World Championship, before now completing his first racing season in the GT3 vehicle. And DEKRA is very much involved.
"We are delighted that we can once again support a young German hope in an important career phase," says Guido Kutschera, CEO of DEKRA Automobil GmbH. "DEKRA has always been associated with motorsports, which is proven by our more than 30-year partnership with the DTM. We are convinced that David Schumacher, with his potential as a racing driver, will be a positive ambassador for our brand."
Because DEKRA and Schumacher as strong partners – that has a tradition in international motorsports.