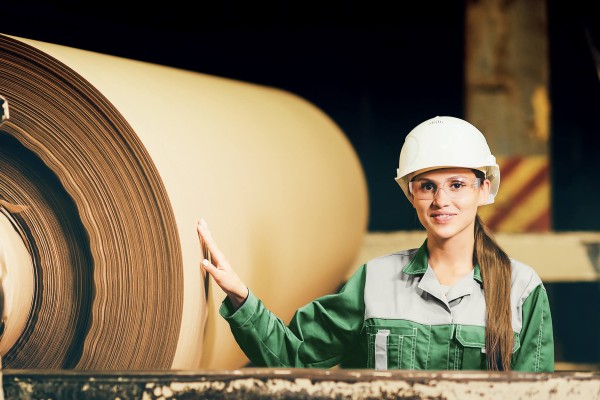 Tailored services for the paper, agriculture and forestry sectors
Paper, Agriculture and Forestry Industry
Beyond mere compliance - Safety excellence in the value chain
With extensive experience in the paper, agriculture and forestry fields, DEKRA provides companies throughout each value chain the support they need to ensure safety and regulatory compliance. Our recognized solutions are designed to meet the demands unique to the paper, agriculture and forestry sectors to help minimize risk and maximize performance for a more resilient and profitable business.
Whether supporting you with industry-specific consulting, auditing, product testing, inspection or recruitment and training of permanent and temporary staff, our services are tailored according to your individual needs and circumstance. We are happy to serve you with comprehensive solutions from a single source at any time, anywhere in the world.
Tackling industry challenges with integrated solutions
Facing unprecedented internal and external pressures to adapt advanced business strategies and meet consumer demand, companies throughout the paper, agriculture and forestry industries must also comply with strict health, safety and environmental regulations. Innovative technologies and digital solutions are transforming production and driving new business models geared toward the effective and efficient management of contemporary trends.
The paper industry is made up of partners providing innovative research and development, responsible manufacturing, strong supply chain services, and effective marketing and sales strategies. Agriculture and forestry products are grown using industry-specific equipment, seeds and fertilizers, produced through sowing, care and harvesting, stored in industry-recognized facilities under product-appropriate conditions to be shipped to pre-processing plants and logistics companies for distribution. Each sector relies on robust value chains integrating proven and new technologies, regulatory standards, efficient processes, organizational systems and behavioral aspects to benefit all stakeholders.
Why DEKRA?
Focusing on safety at home, at work, and on the road, DEKRA is your global partner providing comprehensive services designed to ensure a safe, secure and sustainable world. The company employs more than 45,000 specialists worldwide focused on increasing safety in all areas of life, including process safety consulting and testing, industrial inspection, and product certification. DEKRA operates in over 60 countries delivering a safer world through consulting, inspections, testing, certification, auditing, and training.
Featured Solutions & Services
Our experts leverage proven strategies and proprietary tools to create tailored programs that meet your goals. From planing to aftersales, DEKRA will guide you through each step as we assess your needs, develop an action plan, and implement your solution.