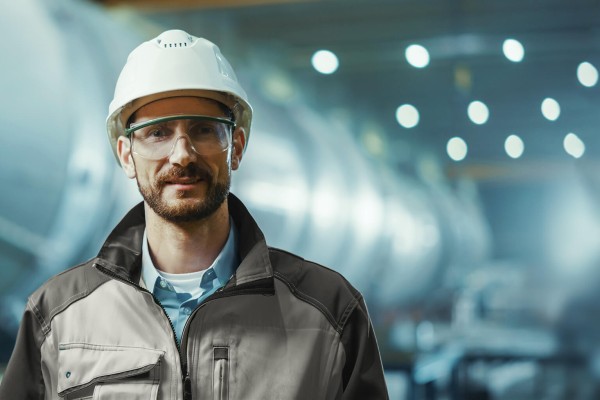 Excellence in safety on a global level – customized to my needs
Industrial Goods
Concrete solutions for a diverse sector
The industrial goods sector comprises a large range of products varying from railways and aerospace to industrial machinery and tools, from lumber production to construction, waste management and housing fabrication etc. But no matter how diverse the sector may be, it is facing a series of very similar challenges, and will continue to face them in the years ahead.
Due to the nature and scale of the projects involved, they are often subject to political and societal influences. These range from protectionist trade policies to shortages of skilled labor and the need to embrace and integrate Industry 4.0 processes and methodologies.
Support services for strong and effective solutions
Business efficiency and growth rely on connected supply chains to avoid bottlenecks. Global competition and high investment requirements place a major strain on asset efficiency, and all the time, more and more physical processes need to be replaced by digital solutions to reduce costs and increase efficiencies.
DEKRA can work with you to achieve concrete productivity gains by increasing asset availability, reducing downtime, boosting flexibility and supporting the creation of digital environments. Our offering extends from classic testing and accreditation to comprehensive consultancy and training services. Put us to the test.
Why DEKRA?
Focusing on safety at home, at work, and on the road, DEKRA is your global partner providing comprehensive services designed to ensure a safe, secure and sustainable world. The company employs more than 45,000 specialists worldwide focused on increasing safety in all areas of life, including process safety consulting and testing, industrial inspection, and product certification. DEKRA operates in over 60 countries delivering a safer world through consulting, inspections, testing, certification, auditing, and training.
Featured Solutions & Services
Our experts leverage proven strategies and proprietary tools to create tailored programs that meet your goals. From production to aftermarket, DEKRA will guide you through each step as we assess your needs, develop an action plan, and implement your solution.