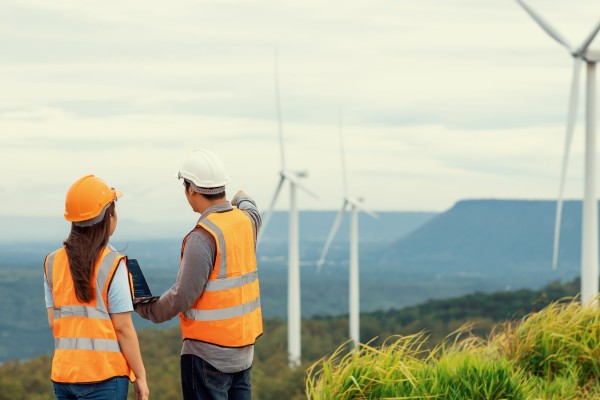 Sustainability Strategies
DEKRA supports in developing, implementing & maintaining of sustainability strategies and practices.
Sustainability Services
Raise climate protection, resource-saving management, innovative strategies, and CSR efforts to a new, professional level.
Evolving technologies as well as the demand for renewable energy, responsible materials, and products – manufacturers need to adapt optimal sustainability strategies now. How can you quickly and effectively manage the new challenges and evolving expectations affecting all industries and sectors? DEKRA provides you with expertise and more than 500 tailored support services to master energy transition, environmental, social and governance (ESG) principles and implement circular economy policies
Whether you are starting a new, sustainable company or looking to introduce transitional energy: ESG and circular economy elements to an already established business. DEKRA experts are here to assist you with all sustainability efforts. We meet your individual needs.
Developed in accordance with emerging regulations and recognized standards, our wide-ranging services provide extensive support. DEKRA offers customized advisory, training, assessment, testing and certification services covering all your technological energy transition needs according to your specifications.
Energy Transition
Environment, Social and Corporate Governance (ESG)
Our ESG services support companies and the core of their business strategy with fundamentals as well as expertise. We help you to manage due diligence, greenhouse gas emissions, risk management, employee health and safety, environmental protection, energy policy, social standards, and taxonomy issues.
Environmental, Social and Corporate Governance
In addition to testing, certification, life cycle assessment, product stewardship and training, DEKRA provides an exhaustive portfolio of services for forward-thinking companies. You aim to take advantage of innovative circular economy incentives that improve performance for reduced costs and higher profits? Get in touch!
Circular Economy