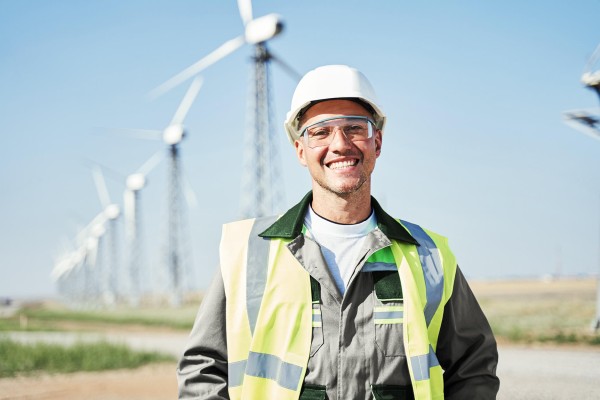 Flexible and excellent – solutions exactly to my safety needs
Power Generation and Distribution
Safety and security from the very start
The safety journey can be influenced by a wide range of factors, from government regulations to asset lifetime management and cyber security risks.
With our vast knowledge, experience and technical expertise, DEKRA experts can accompany your organization along the entire life cycle of your products and services. Whatever safety and security challenges you are facing, we have a solution to offer. DEKRA experts are specialized in all areas of power generation and distribution. Conventional, nuclear and renewable power generation as well as all areas of power distribution are fields of knowledge DEKRA regularly supports.
Our extensive experience in the energy sector enables our specialists to ensure that all your assets in this field comply with the relevant regulations. We also offer support in managing reputational risk in sensitive areas of power generation and distribution. Further services include the management of shutdowns with intensive requirement of NDT manpower and asset management as well as the provision of security solutions for critical systems against cyber attacks, and much more.
Partnering along the asset life cycle
Covering every aspect of the asset life cycle, from the earliest concept and planning stages, through implementation, operation and maintenance, right up to end-of-life.
Why DEKRA?
Focusing on safety at home, at work, and on the road, DEKRA is your global partner providing comprehensive services designed to ensure a safe, secure and sustainable world. The company employs more than 45,000 specialists worldwide focused on increasing safety in all areas of life, including process safety consulting and testing, industrial inspection, and product certification. DEKRA operates in over 60 countries delivering a safer world through consulting, inspections, testing, certification, auditing, and training.
Featured Solutions & Services
Our experts leverage proven strategies and proprietary tools to create tailored programs that meet your goals. From planning to dismantling, DEKRA will guide you through each step as we assess your needs, develop an action plan, and implement your solution.