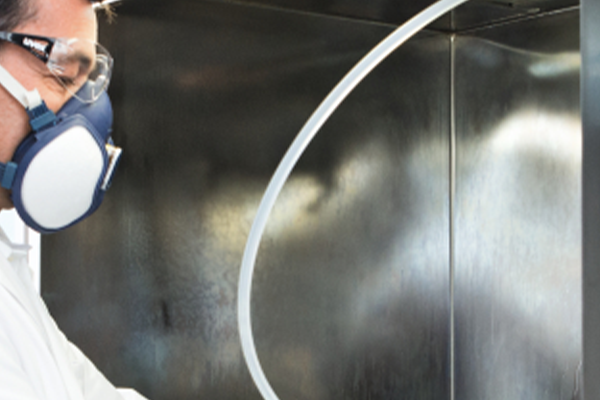 Technical cleanliness of components
Technical cleanliness of components
Residual dirt analysis of precision parts and particle determination of filters
Residual dirt from production processes remaining on surfaces impairs the function of electronic or technical components. For manufacturers, suppliers, parts cleaners or users of corresponding components in the automotive industry, DEKRA offers accredited cleanliness tests according to customer specifications and international standards.
Would you like to learn more about residual dirt testing? Our experts are there for you!
Technical cleanliness influences component quality
Particularly in the automotive industry, as well as in medical technology, aviation and the electrical industry, expectations regarding the quality and functionality of components are high. It is therefore important to avoid any possible contamination in production and processing operations. For example, silicones, solvents and other critical substances can cause coating defects in the painting process or damage to components due to contamination.
Range of services Residual dirt test
Technical cleanliness according to VDA 19/ISO 16232

LABS test (paint wetting impairment substances, VDMA 24364, LABS-free)

Compressed air cleanliness based on paint compatibility and LABS conformity (Pos. 6.2 & 6.3, VDMA 15390-3)

Particles in hydraulic fluids (ISO 4406 / ISO 4407)

Cleanliness of charge air coolers (SAE J 1726)

Residual dirt in heat exchangers (PV 3678)

Residual dirt determination/classification of particle sizes and particle distribution

Identification and automatic counting of metallic and non-metallic particles, fibers and organic residues

Particle analysis by SEM/EDX (scanning electron microscopy)

Filtration and gravimetric determination of residual dirt quantity

Testing of extractable soluble residues (VDI 2083 sheet 23)

Determination of organic contaminants (NVR, non-volatile residues) and identification by infrared spectroscopy (ATR microscope IR) and gas chromatography

Air extraction of air-bearing components

Ionic contamination (IPC-TM-650, 2.3.25, IPC-TM-650, 2.3.28)
DEKRA - Your partner for laboratory analysis
Interdisciplinary testing spectrum covering all aspects of chemical safety and material quality

DIN EN ISO/IEC 17025-accredited laboratories of DEKRA Automobil GmbH in Germany in Bretten, Halle, Saarbrucken and Stuttgart

Worldwide DEKRA laboratory network with a wide range of testing and certification options