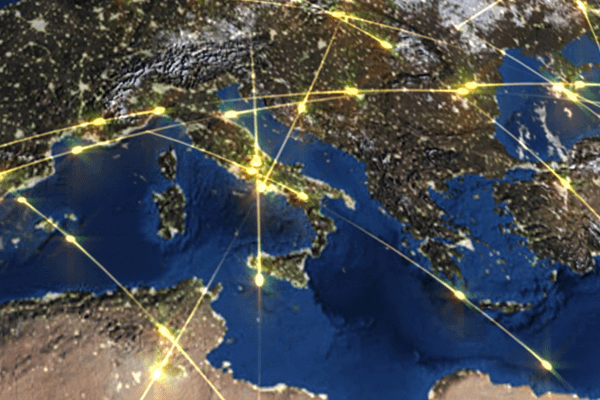 Product Testing and Certification Programs
Product Testing and Certification Programs
What certificates and marks can you obtain through us?
At DEKRA, we provide a diverse array of certification marks and certifications, allowing you to showcase to your clients and end-users your commitment to safety, performance, and quality
The CB Scheme is a global system recognizing safety test reports for electrical products. DEKRA, an IECEE-accredited certification body, issues CB Test Certificates, confirming compliance with international standards. DEKRA has global CB Test Laboratories and addresses country-specific standards.
CE, or Conformité Européene, is a European product mark for safety and trade in the CE Area. It's mandatory for certain products and involves manufacturer conformity attestation or a European representative. High-risk items may require a Notified Body for CE marking. DEKRA has over 10 Notified Bodies and offers both voluntary and mandatory testing and reviews for products.
DEKRA is a UK Approved Body for UKCA marking in Great Britain, focusing on Medical devices and Equipment and Protective Systems for use in Potentially Explosive Atmospheres (UK EX). Additionally, we have established cooperation agreements with UK CABs to provide certification services for a broader range of product categories.
The GS Mark is a voluntary safety mark for the EU market and is well recognized in Germany and in German-speaking countries. Certified products must meet the quality and safety requirements of the German Product Safety Act (ProdSG). DEKRA can help to ensure you comply with the legal and safety requirements of the ProdSG, leading to approved use of the GS Mark for your products.
DEKRA Mark
signifies comprehensive product testing and compliance with safety standards. Based on globally accepted standards, it facilitates global market access. It operates under an ISO Type 5 certification, establishing a manufacturer-Certification Body agreement.
DEKRA is a Recognized Testing Laboratory (NRTL) by Occupational Safety and Health Administration (OSHA) for the U.S. and a Certification Body accredited by Standards Council of Canada (SCC). We support you in accessing these markets when your product complies with the relevant standards.
ENEC is the high quality European Mark for electrical products that demonstrates compliance with European standards (EN). DEKRA is accredited Certification Body with ID number 05, with several qualified Test Labs around the world.
The ENEC+ Mark covers overall performance of lighting products, from the beginning of the product life cycle, and can be combined together with ENEC for a strong proposition.
The DEKRA LED Performance Mark confirms that your lighting products meet the relevant safety and performance requirements.
The KEMA-KEUR mark signifies electrical safety and quality, with ongoing DEKRA monitoring. Widely recognized globally, it can be paired with EMC and wireless testing. DEKRA also offers a CCA report for various certification marks and a CB report for IECEE-affiliated test houses.
The E4 Mark demonstrates that you meet the latest compulsory EMC requirements for automotive products and components throughout Europe.
Devices with an electrical energy source must comply with the European EMC directive if they are marketed in or exported to EU markets. DEKRA provides testing and certification, leading to the DEKRA EMC Mark.
The HAR is a common mark for cables and cords which comply with harmonized European specifications. It is a well-recognized mark that supports cable manufacturers in exporting their products to countries where CENELEC standards have been officially implemented.
INMETRO is the compulsory certification mark for electrical and non-electrical products marketed in Brazil. DEKRA's local offices in Brazil, with Portuguese-speaking experts, are ready to support you.
DEKRA is accredited by INN and registered with SEC in Chile, allowing us to certify your products for compliance with Chilean electrical safety and energy efficiency regulations, ensuring safety and efficiency in the Chilean market.
The Gulf countries have developed and implemented their own mandatory safety standards and technical regulations for low-voltage electronics and appliances, as well as for toys. DEKRA is a GSO Notified Body and can help you comply and obtain the GCC Mark (also known as the G Mark) for your products.
DEKRA is a recognized Certification Body by SASO (Saudi Standards, Metrology, and Quality Organization) for certification services in Saudi Arabia. Importers seeking product certification in Saudi Arabia can opt for DEKRA via the mandatory SABER e-platform certification system.
DEKRA Taiwan is accredited by TAF and recognized by the NCC (Taiwan National Communications Commission) as an RCB (Recognized Certification Body) for Low Power Radio Frequency Devices and Telecommunication Terminal Equipment certification. We're here to help you with the certification process.
DEKRA is accredited as a Registered Certification Body (RCB) for telecommunications and radio equipment by the Ministry of Internal Affairs and Communications (MIC) in Japan, enabling us to certify products in compliance with Japanese regulations.
DEKRA is recognized as a Designated Certification Body or OCD (Organismo de Certificação Designado) by ANATEL, the Brazilian National Telecommunications Agency to certify local and imported telecommunications products, which require homologation to be commercialized in the country.
The FCC label, overseen by the US Federal Communications Commission, signifies compliance with electromagnetic interference regulations. DEKRA, an FCC-designated Telecommunications Certification Body (TCB), helps manufacturers and various companies verify that their electronic equipment does not electromagnetically interfere with other products.
Do you manufacture batteries or wireless components? Getting certified for CTIA can help set your products apart from the competition and grant you access to the US market.
The CCA Mark covers virtually all electrical equipment and components sold on the EU market. This certification mark confirms that you comply with the relevant standards and regulations and can be combined with KEMA-KEUR.
Manufacturers and retailers intending to market their products in the Chinese market need to show compliance with the CCC scheme. DEKRA's CB reports can be easily converted into mandatory CCC certificates, as we are recognized by the China Quality Certification Centre (CQC) and China Certification Center for Electromagnetic Compatibility (CEMC).