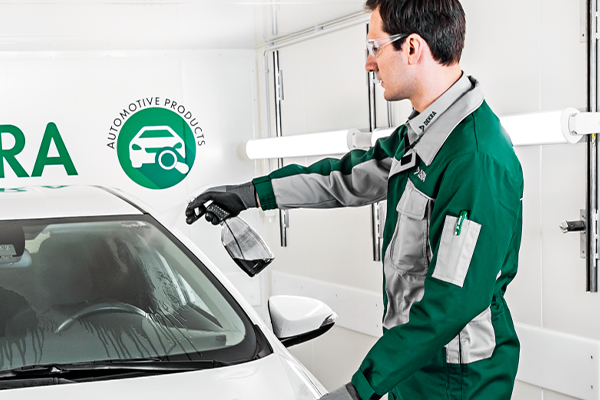 Testing of automotive cleaning agents and car care products
Testing of automotive cleaning agents and car care products
Evaluation of cleaning performance, material compatibility and ingredients
Effective car cleaners comply with legal requirements, show efficient cleaning results and protect the environment. DEKRA experts carry out practical tests and laboratory analyses for you, providing you with the necessary evidence.
Would you like to learn more about the analyses for car cleaners and car care products? Our experts will be happy to answer your questions!
Fulfill legal requirements
Car care products and car cleaners are consumer goods in the sense of the German Food and Feed Code (LFGB). They are subject to many chemical regulations. In addition, there are requirements for labeling, safety data sheets (GHS / CLP) and reporting obligations (UFI codes). We support you in all aspects of labeling and in questions regarding the marketability of your products.
Achieving optimum effect
Customer expectations and requirements for material protection and effectiveness of cleaning and care products are also high. The accredited DEKRA laboratory offers you a wide range of laboratory tests and application tests with recognized and self-developed test methods for the corresponding proofs.
We test the following products for effectiveness and quality on the basis of laboratory and practical tests.
Car cleaning agents and care products
Window cleaner

Windscreen de-icer

Rim cleaner

Car shampoos

Waxes

Polishes

Products for professional car preparation
Cleaners for other applications
Workshop and industrial cleaners

Car wash cleaner

Cleaners for use in the food sector

Cleaners for household use
DEKRA - Expertise in chemical analysis
Interdisciplinary testing spectrum covering all aspects of chemical safety and material quality

DIN EN ISO/IEC 17025-accredited laboratories of DEKRA Automobil GmbH in Germany in Bretten, Halle, Saarbrücken and Stuttgart

Worldwide DEKRA laboratory network with testing and evaluation facilities