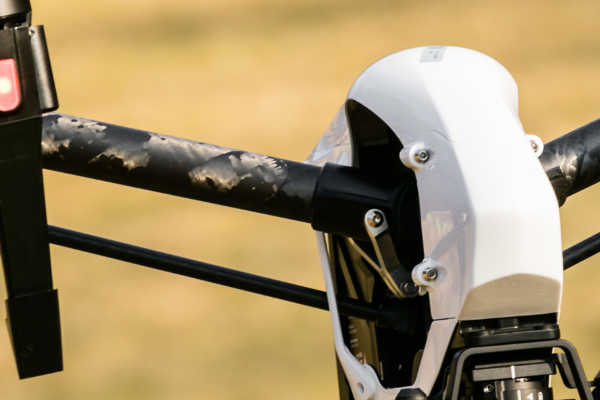 Drones and Unmanned Aerial Vehicle Testing and Certification
Prove safety and reduce time-to-market
Drones and Unmanned Aerial Vehicles (UAV) are being used more and more in different market segments. At first these types of devices were mainly used for military purposes. However, now their use has widely been extended also for recreational, surveyance, inspections, photographical and commercial purposes.
The two basic functions of drones and UAVs are flight and navigation. But depending on their components and features, they can do many more. Drones and UAVs are composed of batteries, receivers, flight controllers, and usually come with other components such as cameras, sensors, accelerometers, altimeters and GPS modules. The functions may vary depending on the type and use of each drone and UAV.
Furthermore, the integration of Internet-of-Things (IoT) technology in these devices has influenced new commercial and enterprise applications that have extended their capabilities and use cases.
Prepare your product for the market
Concerns about the security, privacy and safety related to drones and UAVs are growing at the same quick pace as the adoption of them in our lives. As the use of drones and UAVs is increasing, this is also the case for the market regulations and requirements to operate and commercialize these products in different countries and regions.
Manufacturers need to prepare their products according to the specific requirements demanded by the market, in which they will be operated or sold. But implementing those requirements is not the only necessary step. Testing and certifying the products by an independent third-party laboratory is essential to evaluate the compliance with the standards and to verify a safe function.
Some countries have already issued regulations for drones and UAVs and others are still developing them. These regulations may change very fast to be adapted to the new use cases, so it's important for manufacturers to be aware of the adjustments that could affect their products' commercialization.
New EU regulation
A new European regulation for Drones and Unmanned Aerial Vehicles (UAV) is in place since January 1st, 2021. The EU 2019/945 aims to harmonize regulations and to cover all types of drones and UAV used in the European air space.
This new regulation is applicable for the following UAVs classes (see image), depending on their characteristics:
The new classess C5 and C6 eere created in 2021 for drones and UAVs used in urban areas or for goods transportation.
The regulation EU 2019/94 begins with a transition period, where drones without CE marking are allowed for operation in a limited category. By January 1st, 2022, all certificates must be converted to the new EU system. Finally, from January, 2023 all drones and UAVs must fully comply with EU 2019/945.
DEKRA services for Drones and UAVs
DEKRA offers testing and certification services for drones and UAVs according to the different requirements and regulations required.
We perform
Functional Testing, Conformance Testing
and
Performance testing
in drones and UAVs, adapting the tests to the type of devices and regulations of where they will be marketed.
Testing and certifying your product is essential to minimize safety risks and prove compliance with the applicable requirements. Also, it may reduce significantly time-to-market, as our experts will support you to understand the different regulations and requirements applicable per market.
Traditional Regulatory Testing for UAVs
2014/53/EU Radio Equipment Directive

2014/30/EU EMC Directive

2001/95/EC Product Safety Directive
These tests include all the regulatory radiofrequency for the different interfaces the UAVs have, such as the one to control using ISM band 2.4GHz, 900MHz, 815MHz or 433MHz to the necessary 4G, 5G, WiFi links to send the collected data. Also, the electromagnetic compatibility of the device under the different operating modes and the electrical safety requirements.
General Testing applied to UAVs
We have a long and proven trajectory of testing and certifying of products to validate their safety and security and market access.
Market-specific knowledge
Our experts have the know-how and are well prepared to explain the specifics of your target market, enabling you to understand what is required to avoid unnecessary risks.
Thanks to our large network of laboratories around the world, we can support you with the necessary testing and certification services to increase your global footprint.
Thanks to our large network of laboratories around the world, we can support you with the necessary testing and certification services to increase your global footprint.