Autonomy Mobility World Expo 2023
Mar 22, 2023 - May 31, 2023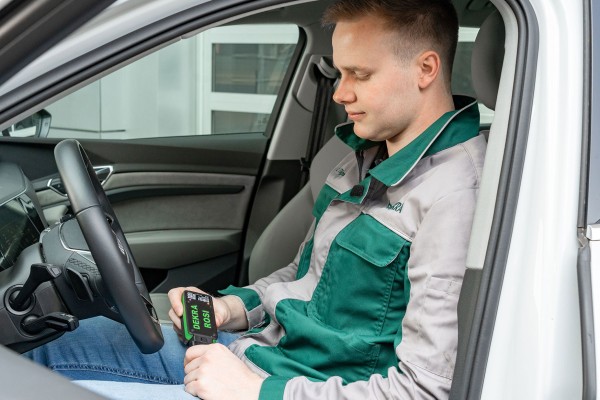 Booth D10 and Outdoor Battery Test Area
Your partner for a safe, secure and sustainable mobility
Find out more about our DEKRA services to ease the transition for a better climate, safer roads and cities on this year's Autonomy Mobility World Expo.
As a sponsor of the Autonomy Mobility World Expo 2023 in Paris, we present to you some of DEKRA's future mobility services in various ways: Visit us at our booth D10, get to know the DEKRA Battery Test at our
test track
as well as with an
expert presentation
.
DEKRA's services for batteries
DEKRA works with its customers to make products safer and more resilient. In this way, we offer a wide range of services for batteries at different levels of the value chain.
Battery Testing and Certification
DEKRA tests and certifies portable applications for end products, components and batteries. We provide a comprehensive testing and certification program. Industrial solutions and their Battery Energy Storage System (BESS) can be tested to ensure the safety of the cell, module, installation, or system as a whole.
DEKRA Battery Test for Electric Cars
At DEKRA, we know that the State of Health (SoH), defined as the remaining capacity of a used electric car's battery, has a strong influence on the value and performance of the vehicle. Our web application-based battery test for electric cars provides an accurate picture of the battery's State of Health, in a 15-minute analysis. Covering a large number of EV models, our solution provides neutral, independent battery test results when using, buying and selling used electric cars.
DEKRA's services for EV charging infrastructure
The e-mobility landscape contains a wide variety of electric vehicles and electric vehicle charging stations. This diversity can complicate the process of ensuring smooth communication between vehicles, charging stations, charge point operators, and the power grid.
DEKRA has developed the most comprehensive test in the EV charging ecosystem: end-to-end testing of electric vehicle charging infrastructure, ensuring secure communication between the electric vehicle, the charging station, and the charge point operator (CPO). Whether for AC, combined AC/DC chargers or combined CHAdeMO and CCS chargers, DEKRA offers the widest testing scope for EV supply equipment including cables and plug testing. And the DEKRA Mark is proof of internationally recognized certification.
DEKRA – we help you to contribute to a better climate, safer roads and cities
Independent testing, inspection, and certification partner

Nearly 100 years of experience

Cutting-edge technology insights

Experts all over the world
Join us at the Autonomy Mobility World Expo!
Exhibition:
Visit us at our stand D10!
Test track
: Experience the DEKRA Battery Test live on the outdoor test track!
Keynote:
Listen to Kai Maywald on March 23 from 10:55 am to 11:10 am when he answers the question "Can the knowledge about the battery State of Health foster the acceptance of electric vehicles?"
Get in touch with us!
Book a slot for a live demo of the DEKRA Battery Test on our test track!