MASA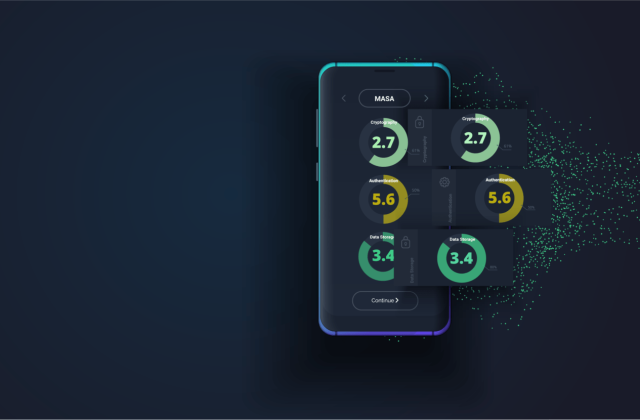 Mobile Application Security Assessment
Improved mobile security through third party security assessments based on industry standards. Mobile Application Security Assessment (MASA) is an industry led collaboration to
improve application security
through third party security assessments based on industry standards. The goal is to
ensure safety
in Google Play and the Android ecosystem and to provide
more transparency
to consumers.
MASA – The Assessment
On the 20th of July 2022 ADA (App Defense Alliance) launched a program to improve application security through third party security assessments based on industry standards: the Mobile Application Security Assessment (MASA). The goal is to ensure safety of Google Play and the broader Android ecosystem and to provide more transparency to consumers.
As
one of five authorised
partners from ADA DEKRA will conduct this security assessment for Google Partners and app developers:
Security assessment
reduces risks
,
identify and tests potential vulnerabilities
, and
examines software
to ensure that an application is
safe
and meets adequate
security compliance
. Additional benefits are:
Showcase the passed assessment in form of a

Security Badge

in the Data Safety Section of the app description

Provide more

trust

and

transparency

to your users about your commitment to security and privacy

Increase operational efficiency, addresse compliance requirements, reduce risks.

Through MASA,

Google will recognize developers

who have had their applications independently validated against a set of

MASVS Level 1 requirements

.
Does your application meet the required security standards?
Simply check it with the free pre-assessment.
Start Pre-Assessment
FAQ
How does the process look like?
Starting on the 20th of July 2022 you can either upload your APK File for pre-assessment in our system, identifying the key vulnerabilities and providing the opportunity to remedy these before the MASA. Or you can directly perform MASA. If you successfully pass the assessment you get a report and an issue letter. if you fail the assessment you need to remedy the issues and re-do the assessment.
Why is a pre-assessment important?
What's the value for developers?
What's the value for the end users?
What types of apps are applicable?
What is the scope of assessment?
What type of test cases will this assessment cover?
How long is the certificate valid?
How long does the process take?