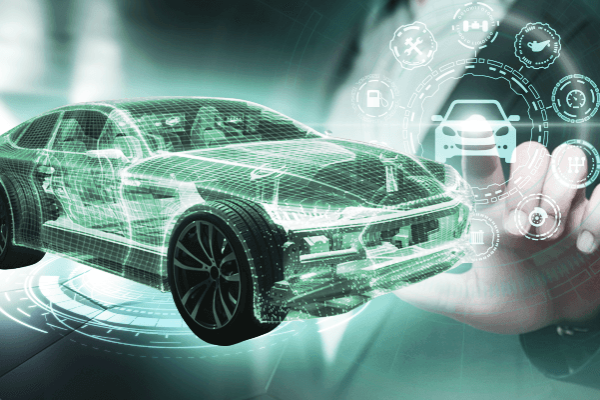 Digital Claims Processing
Our digital service combines telematics technology, AI and Big Data to enable you to process claims
Digital Claims Processing with Telematics Technology, AI and Big Data
Utilizing the potential of telematics technology to streamline claims settlement
Modern vehicles are already delivering valuable telematics data today. DEKRA is harnessing this technology through the DEKRA Digital Service to improve claims processing, offering telematics services at an earlier point in the process than was previously the case. This means that insurers, vehicle fleet operators and customers can be offered a major advantage in terms of efficiency.
Using AI and Big Data, the claims settlement process is accelerated and thus more efficient. An initial claim report can be created automatically within seconds, and further claims processing follows without delay. Triage provides a repair cost corridor, a total loss indicator and a recommendation for action. Thanks to our hybrid approach, DEKRA can also fall back on dynamic questionnaires and on follow-up processes such as tele-expertise if telematics data is missing. In both cases, we support you all the way through to the final claims settlement, keeping fast, individualized claims settlement in the foreground.
The digitization of processes and the expansion of classic teleservices is a logical step in securing the future of the claims business. To ensure this, DEKRA has invested in the Swiss start-up Spearhead AG. Benefit from our reliability, experience and high standards.
Saving time and money with telematic data:
Swift, efficient claims settlement with a minimal number of process steps expedited by innovative telematics technology

Rapid accurate and automatic initial notification

A customer-focused process providing fully digital and hybrid options

Holistic support from our experts in automotive claims settlement and the most economical, suitable product for claims assessment
We are the experienced partner right by your side
You can count on our extensive experience in claims settlements for passenger vehicles

Benefit from our comprehensive, end-to-end claims handling services

Settle claims swiftly and accurately with our specialized telematic services and digital processing, which uses Big Data as a starting point
Contact us to learn more about our innovative telematics solution!