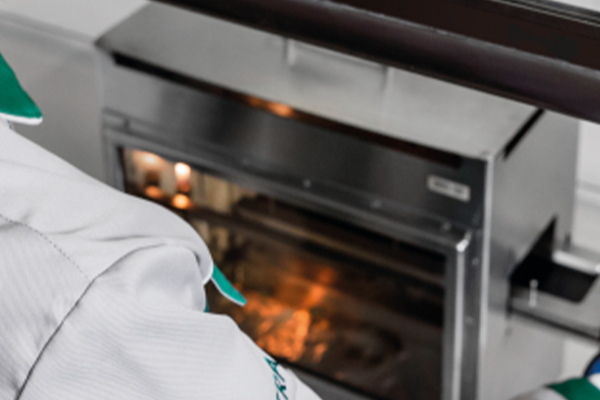 Component testing of automotive components
Componet testing of automotive components
Initial sample inspection of automotive components according to manufacturer specifications
Quality requirements for automotive interior and exterior parts are described by vehicle manufacturers in specifications and technical delivery regulations. Initial sample tests in approved laboratories serve suppliers as proof that the delivered product meets the corresponding specifications.
Do you have questions about testing automotive components? Our laboratory experts will be happy to advise you!
Reliable automotive component testing by experienced experts
Our laboratory experts support automotive suppliers in the fields of plastics, paints, coatings, surfaces and electronic components to prove that their products meet the relevant OEM specifications.
The broad spectrum of our services ranges from the elaboration and compilation of the required testing effort, to the competent performance of the tests, to the preparation of detailed test reports.
Emission behavior

Burning behavior

Media resistance

Environmental resistance

Surface properties

Mechanical properties

Dimensional stability

Functional properties
Material testing according to OEM requirements
Material identification by DSC, IR, TGA, OES, EDX analysis

Material requirements according to DBL 5404 / DBL 5410 / DBL 5416 / DBL 5562 / GS 93010/ GS 93016 / TL 52231 / TL 52388 / TL 52704 / VW 2.8.1 / VW 50123 / VW 50125 / VW 50133 / VW 44045 / VW 50127

Verification of mechanical properties according to ISO 527 / ISO 6892 / ISO 178 / ISO 179 / ISO 180 / DIN 53452 / ISO 306 / ISO 34-1 / ISO 815 / ISO 6506-1 / ISO 6507-1 / ISO 6508-1 / ISO 48

Determination of horizontal burning behavior of plastics according to TL 1010 / PTL 8501 / DBL 5307 / GS 97038 / DIN 75200 / FMVSS 302 / GB 8410 / UL 94 and others
Component testing according to OEM requirements
ZSB assembled component testing according to OEM requirements
DEKRA - Your partner for testing automotive components
Interdisciplinary testing spectrum covering all aspects of chemical safety and material quality

DIN EN ISO/IEC 17025-accredited laboratories of DEKRA Automobil GmbH in Germany in Bretten, Halle, Saarbrucken and Stuttgart

Worldwide DEKRA laboratory network with a wide range of testing and certification options